---
Copyright Ripley Green Garters 2016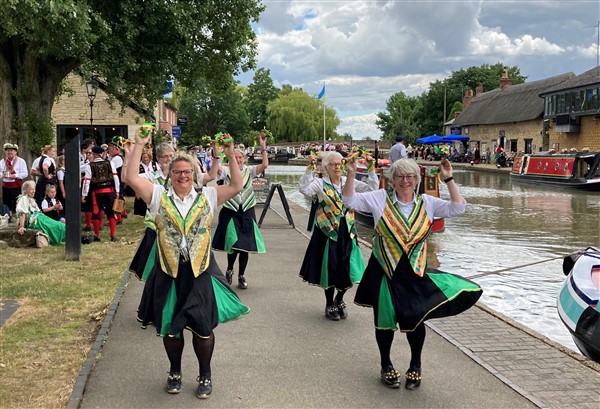 RIPLEY GREEN GARTERS are always happy to welcome beginners and new members into the group including musicians.

Please contact us if you would like to come and give us a try using the CONTACT FORM on this site. The first few sessions are free of charge.

We practice on Tuesday evenings (7.30pm to 9.30pm) from September to May at St Joseph's Church Hall, Buttereley Hill, RIPLEY, Derbyshire, DE5 3LW.

During the summer months we dance at carnivals, fetes, residential homes and a variety of hostelries. Please contact if you would like us to dance at your event or celebration.

We regularly dance with other teams and, as members of the Morris Federation, we are invited to events all over the country. Please see our FACEBOOK page for the latest updates.